Beautiful Butterfly Coloring Book: Magical Fairies Butterflies and Flowers Adult Coloring Book for Stress Relieving and Relaxation
Let's Stay Home Coloring Book: Color the City and House Designs: Fanciful Buildings and Beautiful Garden for Adults & Teens | Spiritual Inspiration … Quotes for Stress Relieving and Relaxation
My Identity In Christ: A Beautiful Coloring Book to Reminding You Of Who You Are In Jesus | Bible Quotes Coloring Book (Bible Verse Coloring Book)
Healing Bible Verses Coloring Book For Adult: An Inspirational Adult Coloring Book With God's Healing Promises |Christian Prayer Journal for Gel Pen. (Bible Verse Coloring)
Flower Adult Coloring Book: Beautiful and Awesome Floral Coloring Pages With Flower Meaning For Relaxing

Botany Coloring Book for Relaxing: A Flower Adult Coloring Book, Beautiful and Awesome Floral Coloring Pages for Adult to Get Stress Relieving and Relaxation

Flowers Coloring Book for Adults: Botanical and Flower Patterns for Adult Coloring

Botanical Coloring Book for Adults: Flowers and Plants Coloring Pages

Nurse Adult Coloring Book: Amazing Inspiring Words, Humorous, Peaceful Mind Of Nurse And Doctor Coloring Pages For Adult To Get Stress Relieving And Relaxation

Coloring Book for Adults Relaxation: Magical World of Fantasy Doodles Coloring & Activity Book

Fashion Coloring Book for Adults: An Adult Grayscale Coloring Book with Beautiful Dresses for Relaxing and Stress Relieving

Fashion Coloring Book for Adults: Beauty Girls with Flowers Coloring Pages for Relaxing and Stress Relieving

Fun Cacti Coloring Book: A Cactus Adult Coloring Book, Cute and Awesome Cactus Lifestyle Coloring Pages for Adult to Get Stress Relieving and Relaxation

Fun Cacti Coloring Book: A cactus Adult Coloring Book, Cute and Unique Coloring Pages for Adult to Get Stress Relieving and Relaxation (Cactus lifestyle)

Get a hot guys coloring book and let your imagination run free
Coloring pictures is a well-known leisure activity to relieve stress and play with your creativity. If you think that there are only mandalas and some classic reproductions available for grown-ups to color, you will be surprised by this collection of sexy adult coloring books. Isn't it a great pleasure to add some bright tones to the pictures with handsome, raunchy men on them?
Nothing beats a coloring book with hot dudes if you seek a memorable and funny bachelorette party favor. It would undoubtedly be an enjoyable present for any woman willing to distract from their day-to-day routine.
What's inside your future hot guy coloring book?
Each book from this collection is made of high-quality, bright thick paper suitable for various coloring techniques. There are:
different thematic collections for you to select
24-30 single-sided illustrations of perfectly shaped men in each book
every image is single-sided to prevent colors from going through
crisp lines, realistic subjects, and sexy shapes are really fun to fill in
perfect for pencil or marker coloring techniques
There are different complexity of images to let you choose the desired details intensity from easy to challenging. The images look nice both in plain colors and in shaded techniques.
How to get a hot dudes coloring book?
To purchase our coloring albums for adults, just follow the links on the website. You will be redirected to Amazon, where you can place an order and look through other clients' reviews.
Don't hesitate to buy these exciting art therapy pieces to blow your stress and tiredness away. It's always a great pleasure to immerse yourself in deep relaxation by coloring an engaging book. We bet it will become one of your favorite hobbies.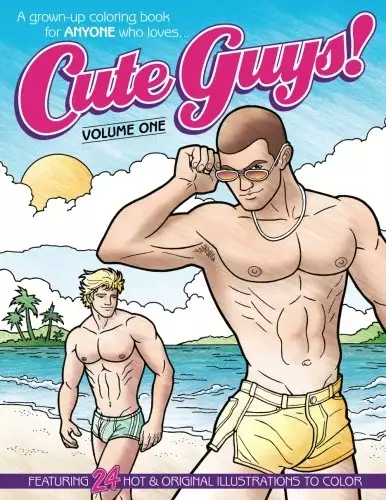 Cute Guys! Coloring Book-Volume One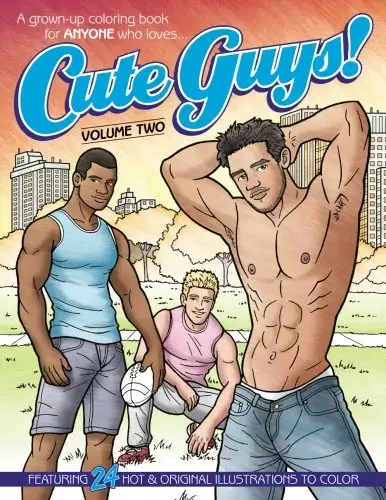 Cute Guys! Coloring Book-Volume Two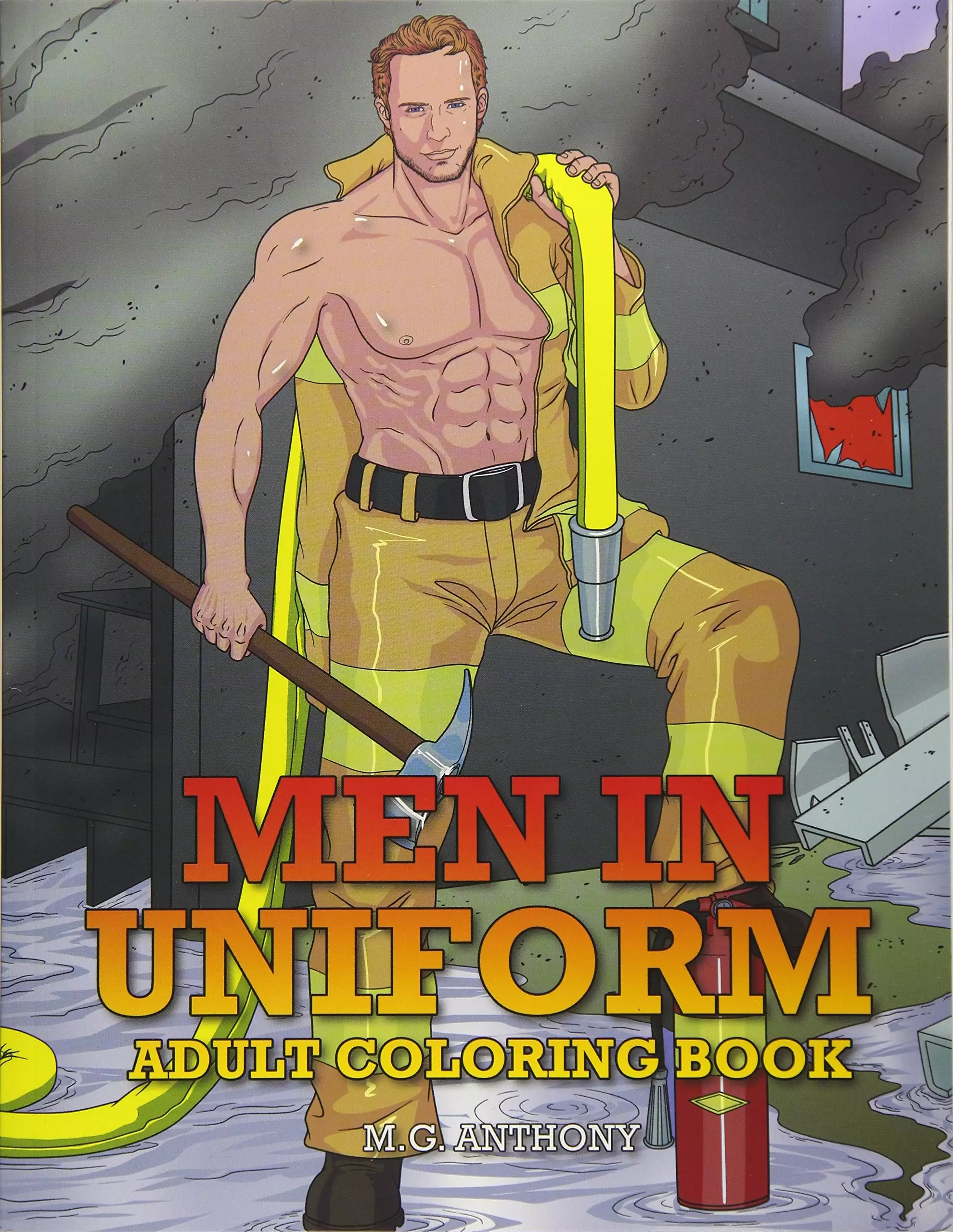 Men in Uniform Adult Coloring Book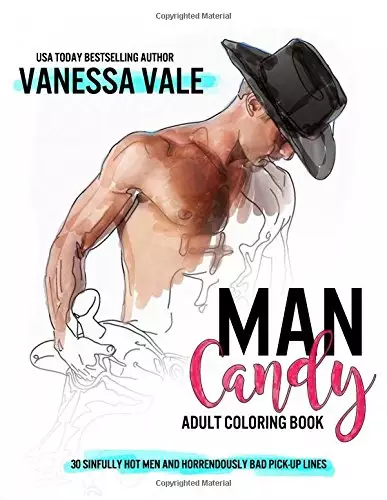 Man Candy: An Adult Coloring Book
Anna Autumn is a single mother professional artist who lives and works in Hong Kong. She enjoys traveling and spending time with her children.
After years illustrating, writing, drawing, presentations in the world. She is creating her own resources and realized that it was time to put some of her wonderful ideas on books for use by others.





Coloring Book For Kids
(Click the photo to Market)
This Ship & Boat Coloring Book is for boys and girls aged from 4 to 6 years old (Coloring book for preschoolers and toddlers).
The Coloring book is packed with Barque sailing, Sailing boat,Pirate Ship, Roma Ship, Tanker, Container ship, Cruise, Speedboat, Transporation boat, Police ship, Fireboat, Warship, Aircraft carrier, Fishing boat, Catamaran, Swan boat, Life raft, Rubber boat, Canoe, Banana boat, Windsurfing board.
Type: Coloring Book
Ages: 4-6
Type: Ship & Boat
Dimensions: 8.5″ x 11″
Pictures: 50
Glossy paperback cover
(Click the photo to Market)
This Marine Life Coloring Book is for Kids(4-6), with 50 kinds of Life Under The Sea.
There are Sharks, Crabs, Shells, Puffer Fish, Salmon, Octopus, Snapper, Whale, Shrimp, Lobster, Squid, Bonito, Sea Turtle, Jellyfish, Sea Star, Tropical Fish…etc in the Book.
If Kids who love Weird Sea Creatures, let them color all the Creatures with this fun coloring book.
Type: Coloring Book
Ages: 4-6
Type: Weird Sea Creatures
Dimensions: 8.5″ x 11″
Pictures: 100
Glossy paperback cover
It's for you to spend a colorful time with your kids or let them enjoy it by themselves. Hope you will enjoy this coloring book. I would also really appreciate it if you could write a review.
Those are best sellers on Amazon.
Blue Star Coloring             https://amzn.to/2GuSoit
 Sasha O'Hare                      https://amzn.to/2Ix2bpR
 Cindy Elsharouni               https://amzn.to/2Iyim6m
Dan Morris                          https://amzn.to/2IwfZkl
Wynn Kapit                       https://amzn.to/2IAnWF9
  Alex Fleming                     https://amzn.to/2KCW1oC
 Cherina Kohey                  https://amzn.to/2wQyLlm
Adult Coloring World        https://amzn.to/2GuTta1
Adult Coloring Book        https://amzn.to/2KCWrLI
Sarah Jane Carter           https://amzn.to/2Gy1ydN
Papeterie Bleu               https://amzn.to/2Lg3M50
Jade Summer                  https://amzn.to/2LeBvMb
Please follow and like us: